Got home late last night from an amazing weekend. Our whitewater rafting bachelor party was a blast. :bdaybiggrin:
Here are a few pics from the trip. Enjoy.
Here are the boys!
Here is a 5 foot drop we ran on day one. If you notice we are all looking over our shoulders..... Lets back it in boys! (We found running it backwards was A LOT more fun! lol)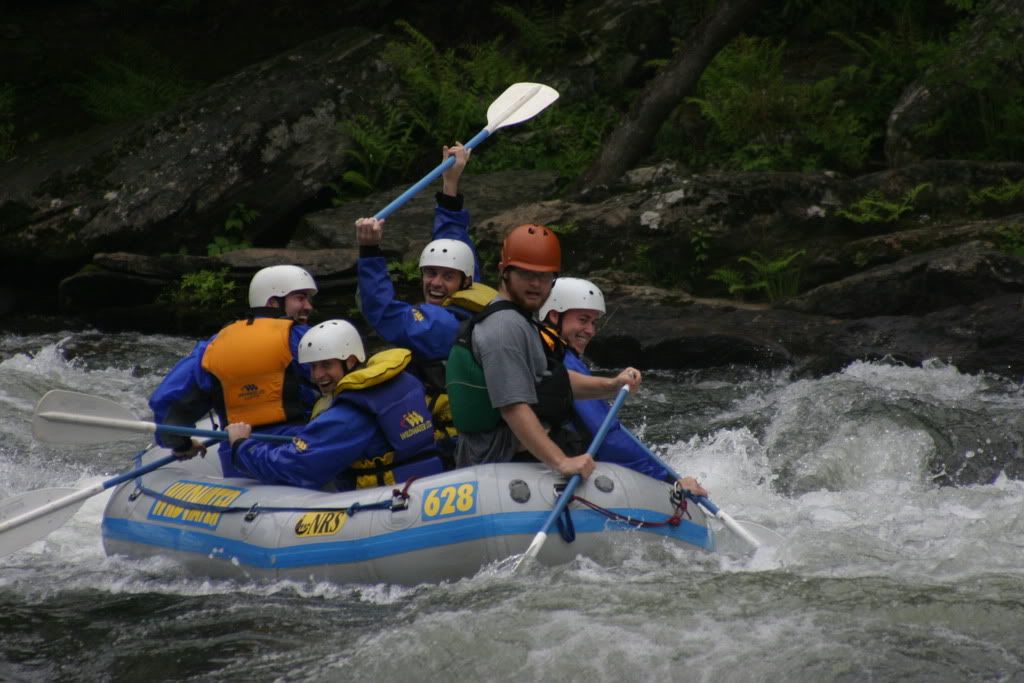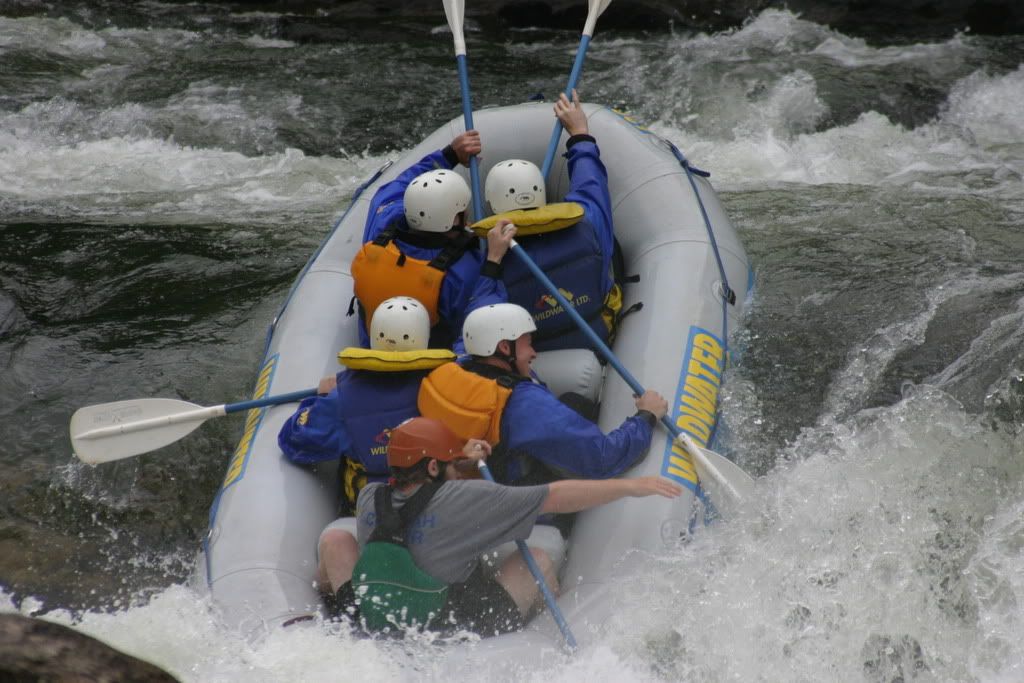 Were'd everyone go??
There we are.....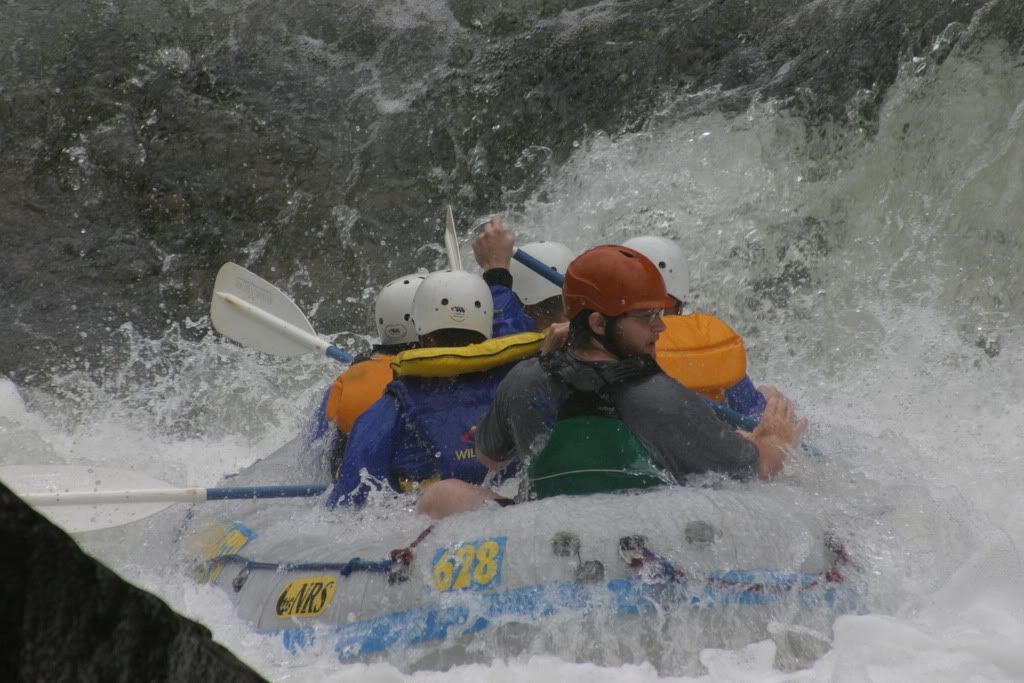 Here is 7 foot falls we ran on day 2. Figured we'd better run it forward!
And for your enjoyment pleasure me getting thrown from the raft. (Our guide forgot to give the get down command)