Well I decided to order some Kydex and see what I could turn out. Here is my first born, a IWB for my Kel-Tec PF9. I bought some rivets and they were too short so I have a machine screw and nut in it for now. Once I get the correct rivets I will put an adjustment screw near the trigger area. The hardest part was getting the belt loop bent correctly. It's still not to my satisfaction.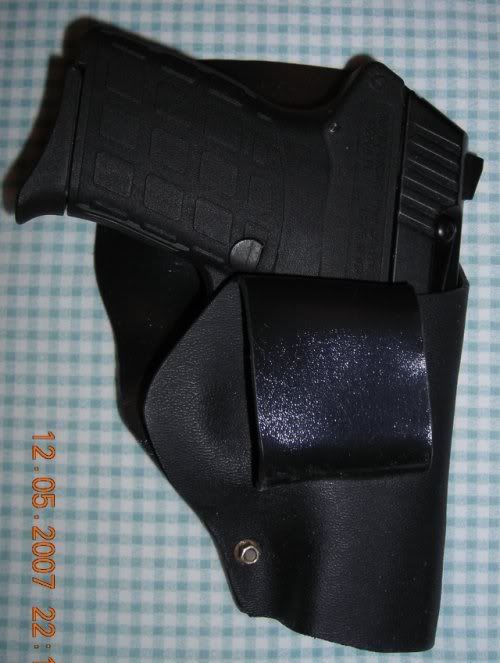 Notice the temporary machine screw. Man that thing will dig in!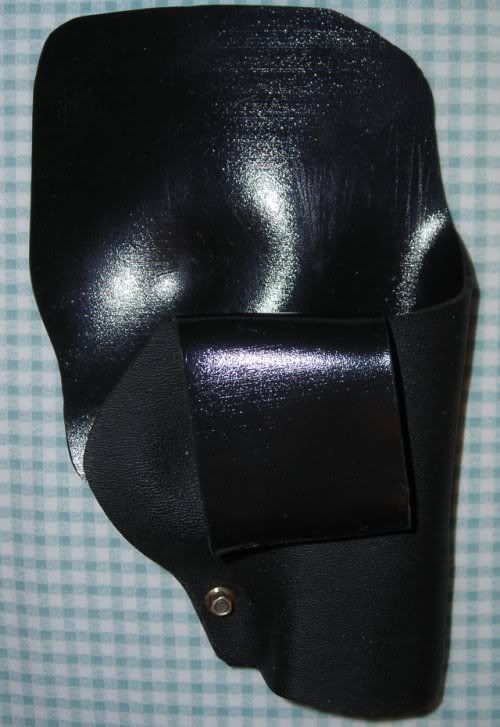 I still have to work on my belt loops.

Nice and thin!
I think my next project will be a IWB tuckable for my PF9.
Last edited: