I've loved camping my whole life! there's just something about being in the woods or in the mountains away from it all. there's a spot I like going to in somewhat northern michigan. they have 3 small lakes in the area, thick woods and lots of wildlife. the raccoons in the area are so used to people that they don't care if you are sleeping yet or not, they will make themselves welcome at your campsite and eat whatever you have! I've been told there are black bear in the area as well but haven't seen any myself yet. where do you like to camp? post pics if you've got them!
Small lake right behind our campsite.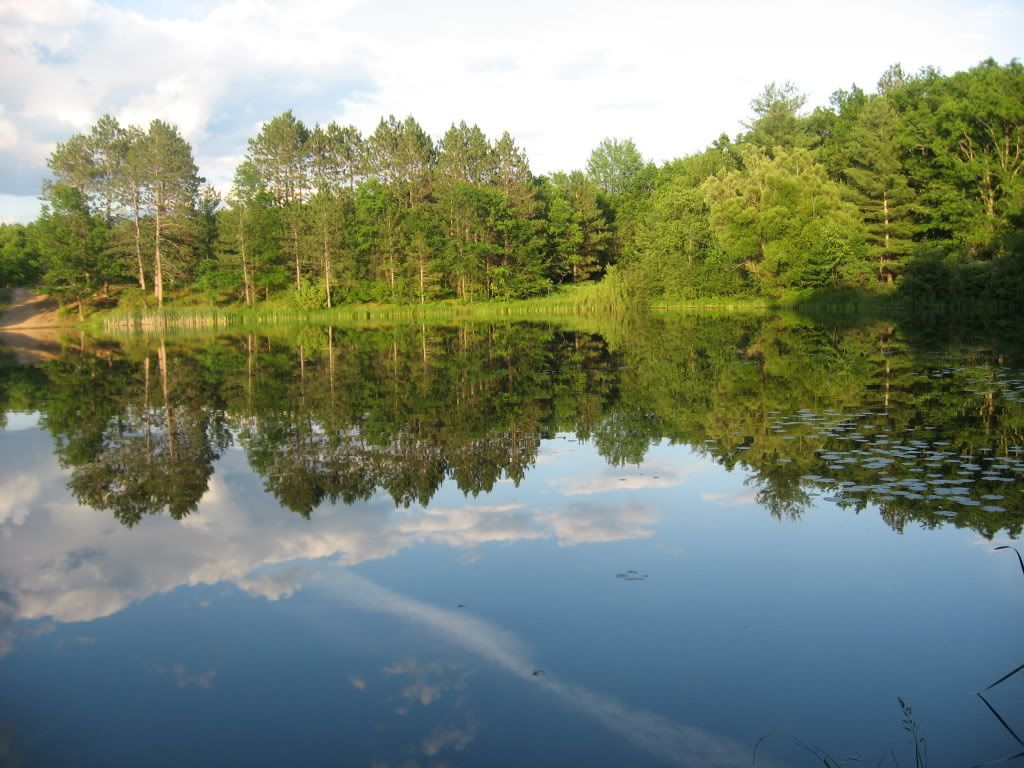 One of our visitors.
I think he was ready to order!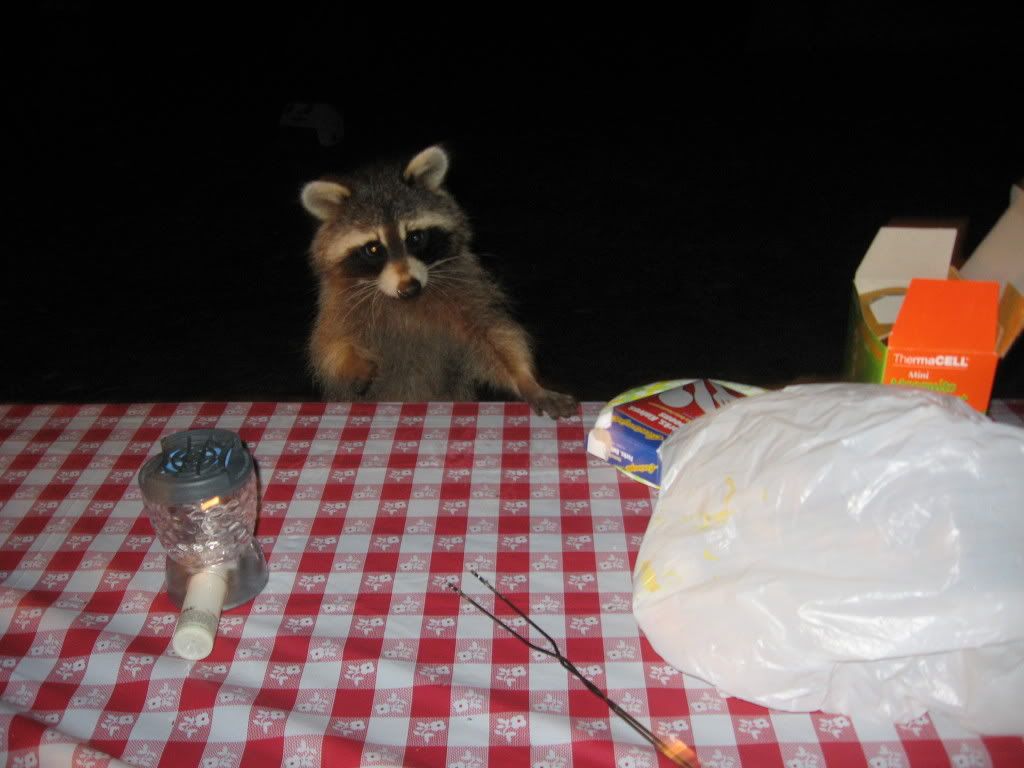 And they brought the whole family!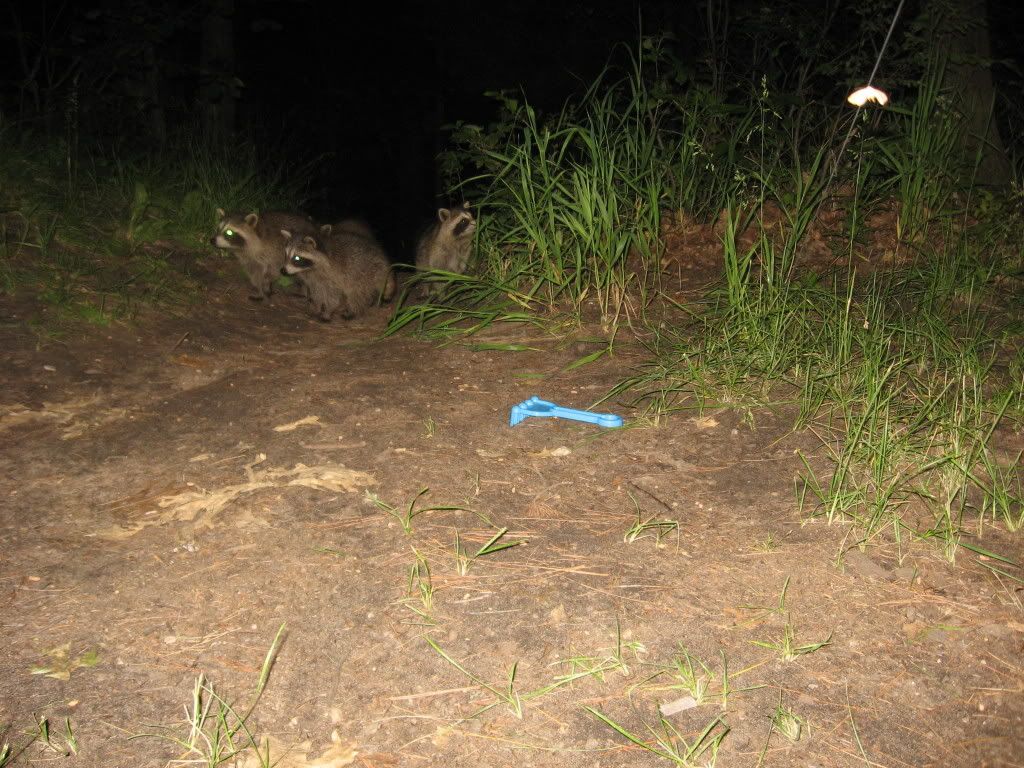 Last edited: