This is posted at my Credit Union, in NC.
NC is a OC state, and has no limitations on carry in a financial institution.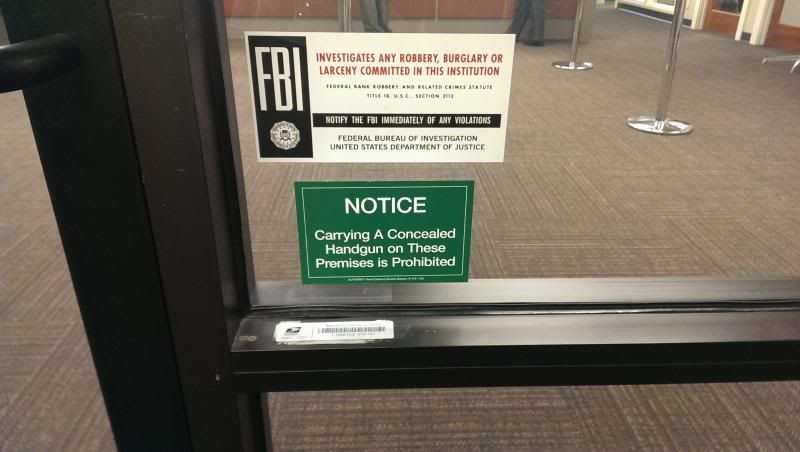 So if I am CC'ing, and I uncover my gun and OC into the CU? Has anyone done this, has anyone that normally OC's carried into a business with a sign worded to ban CC only.
In NC gunbuster signs do have the power of law, though there is no standard as to size, color, wording, or location, other than vague references as being near an entrance.