Some of you saw my LLama MinimaX 45 in my thread about the new Kydex holster I made for it.
Link Removed
It was in rough shape. It looked like someone spray painted it with Black paint. It was definitely not DuroCoat. I decided to try parkerizing it.
My LLama had seen better days.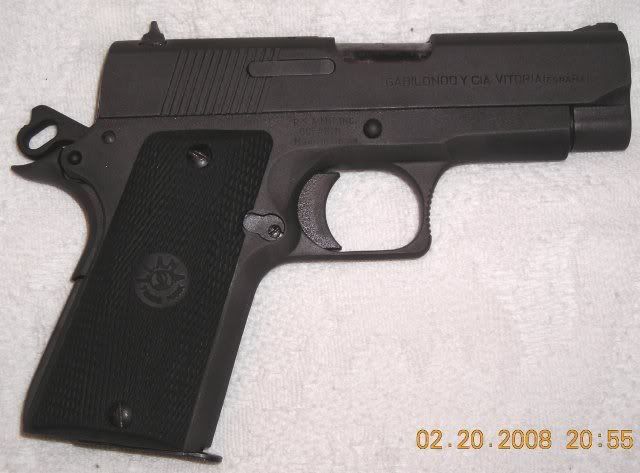 Sometimes I can get good pics with my camera and most of the time I can't.
It actually turned out better than I expected. Nice dark military color. Just what I wanted.