Well I got my baby today. It is a RIA 1911 A1 .45 cs
It is beautiful and has a very smooth trigger pull.
I was so excited I actually did a little happy dance. I haven't taken it to the range yet, but plan on spending next Saturday putting about 200 rounds through it.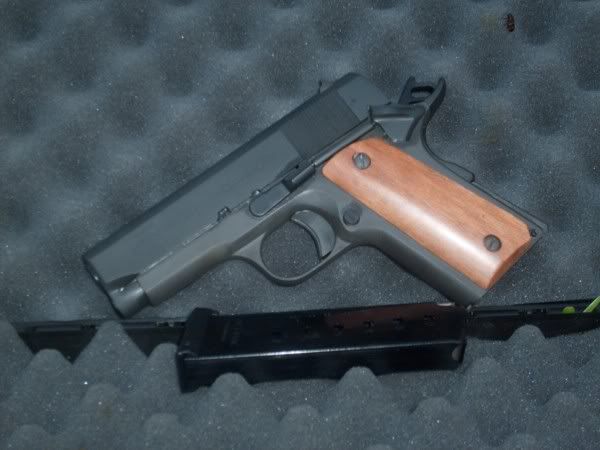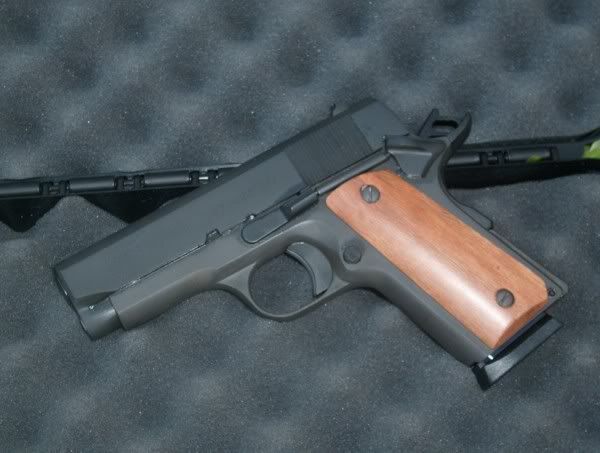 YAY! I finally figured out how to attach pictures with photo bucket. I not so dumb after all.