Gun Ban Nancy Pelosi Bots Going After Ammunition Again
SAN FRANCISCO — In taking aim at gun control in The City, one supervisor is looking into
creating an ammunition registry
that would make it easier to trace bullets bought and sold locally.
Supervisor Michela Alioto-Pier said she's working with the City Attorney's Office to craft legislation that would essentially expand on state law that monitors handgun ammunition.
"It's to try and crack down on gun violence," Alioto-Pier said.
She's attempting to get around California law that currently prohibits cities from creating a gun registry. Alioto-Pier said The City could achieve the same goal with a bullet registry that's accessible to the public.
State gun advocates say such legislation would make San Francisco a target for lawsuits — again. Last year, California passed a law intended to more closely monitor the sale of ammunition. The law prohibits ammo from being bought or sold online. And, it requires vendors to keep a log of who's buying ammunition.
Now, the state is looking to protect those consumers with a pending bill that would keep information about ammunition sales confidential.
"San Francisco needs to look in the mirror. They like to champion themselves as civil rights advocates, but if they don't represent what's confirmed is a fundamental right to bear arms, they are being hypocritical," said Chuck Michel, chief attorney for the National Rifle Association and California Rifle and Pistol Association.
San Francisco has a long history of brushing up against the NRA and gun advocates in an effort to crack down on gun control.
In 2009, The City was sued by gun advocates who challenged an ordinance that forces gun owners to either store their firearms in a locked container or disable them with trigger locks.
In 2008, the NRA and the Citizens Committee for the Right to Keep and Bear Arms sued San Francisco, challenging The City's ordinances that prohibit possession of firearms on city-controlled properties such as parks, stadiums, hospitals and recreation centers.
And in 2003, San Francisco, along with many other cities, reached a settlement with gun industry distributors and dealers to include major distribution reforms and payment.
Read more at the San Francisco Examiner:
Link Removed
http://www.usacarry.com/forums/poli...e-john-dennis-san-francisco-conservative.html
Link Removed



44 Reasons & Counting Why Anti-Gun, Anti-Second Amendment Dirty Harry Reid (D-NV) MUST GO:
Is Harry Reid pro-gun or anti-gun?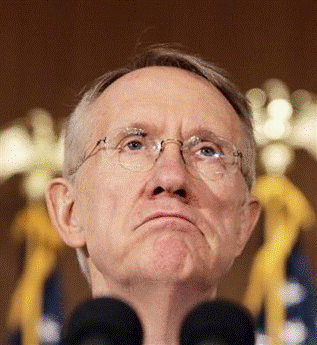 ​