But the ten commandments (there are many more than ten) is the basis of how you live your own life. It's the basis of everything you instill in your children... aetheist or believer. We all do it. Most atheists don't read the bible. If you haven't you should take a look at the old testament. It's simply a guide to living. It's an accounting book, a medical book, a law book, a book that teaches morals and ethics. And most imprtantly, America is founded in freedom of religion... the main reasons Piuritans left England. And it follows scientific theories on the birth of the universe in much detail, yet it was written many centuries before science knew of such things.
Morality was around way before the Bible. As far back as written history goes there has been morals, look up Sumerians. Can you quote me some of the more detailed things in the Bible that follow science?
Many people are atheists because they don't see proof of any God. That doesn't make them bad. But let me ask you this... do you love your kids? Your parents? Your Dog? -- PROVE IT! -- You can prove you took care of them, protected them, educated them made them feel safe, gave them a future? But science can never prove you loved them. Science can't prove everything that exists in all of us. However, physicists like Steven Hawking belive that science may be on the verge of discovering God exists. I for one don't believe I'm here by accident.
All the atheists I know don't believe in God(s) because there is no reason to. Science does a very good job of explaining things without the need of God(s). Most of which is contrary to the bible. You clearly know nothing of Stephen Hawking's work.
The government has not established Christianity as the country's religion. Hell we can't even stop a Mosque from being built next to ground zero and that's a big problem. Regarding the government buildings I don't care if these symbols are removed if it will shut the mouths of non-believers. But atheists go way too far. A cross where a loved one died in a car accident has to be removed? A prayer before a race can't be held? "Under God" must be removed from pledge of allegiance? Code Pink protesting that God hates fags and soldiers... right at their funerals? The looney left has escaped again and is trying to impose this on everyone. If they protested at my dead son's funeral they wouldn't leave upright... whatever the cost to me!

If you're an atheist fine. But don't you dare celebrate Christmas. Do not accept one gift. Do not take Christmas day off... get to work. Do not take part in the company party, secret santa or take one bite of a holiday cookie. Keep your kids off santa's lap at the mall. And do not purchase any item on a holiday sale. Live YOUR life, not ours.
Do you know the pagan roots of Christmas, or the similarities of Jesus and other gods before he ever "existed"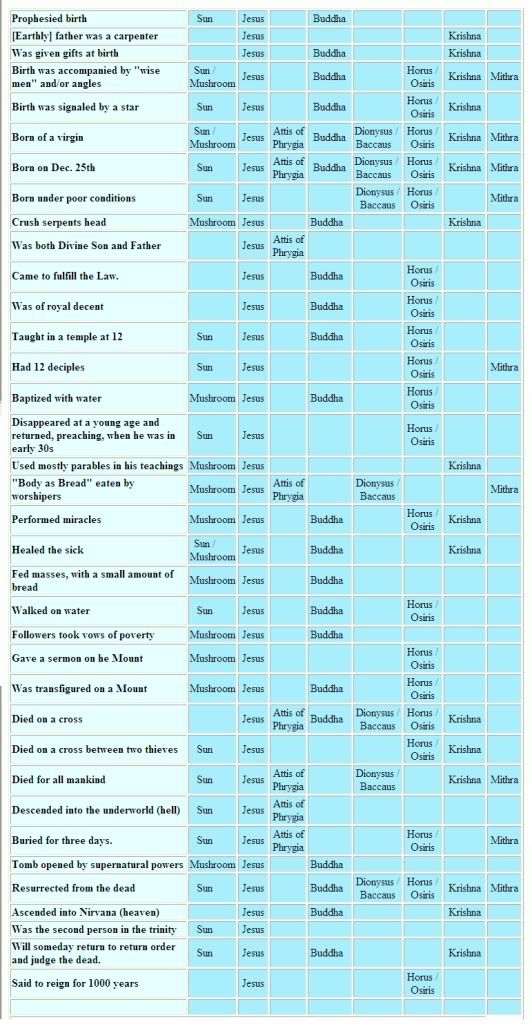 .
BTW, new gallup poll released today says 78% of Americans believe that God created humans in their present form or humans evolved with God's guidance. Let's put the issue to a vote and settle it once and for all.
75% of people in prison are Christian, only 1% atheist.
The great thing about science is that even if you don't believe it, it's still true..